Find out what BrillKids has in store for you and your child!
With an Internet connection, you can easily access the BrillKids Forums, giving you the latest updates on new posts, software and early learning developments right from your Little Reader program!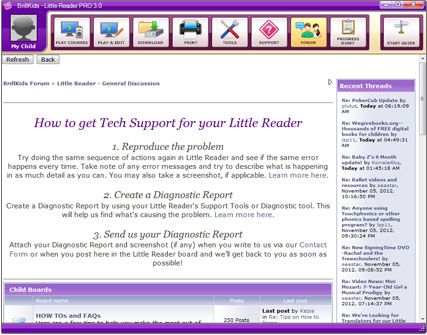 Learn more about:
New BrillKids programs focusing on different learning areas – music, math, and much more!

Subscribe to newsletters with relevant breakthroughs concerning research and studies on early learning!

Join beta testing for new and upcoming programs!

Sign up for the BrillKids Forums, where you can meet and greet fellow parents around the world and share word lists, swap teaching techniques, and ask for tips on child education!