NOTE: This feature is only available with Little Math Pro.

Little Math comes with built-in presets and media sets for you and your child, but you can also create your own or download other presets and media sets made by other parents who use Little Math, just like you!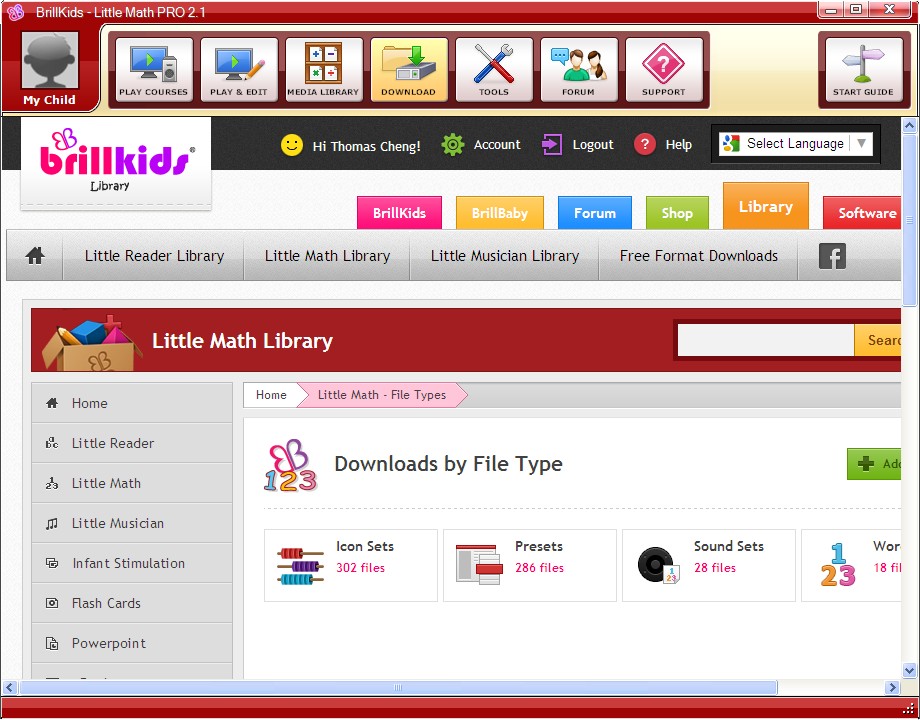 How to Download Files
Sign in to your BrillKids Account and then go to the Download screen.
From the Little Math section on the left side of the Download Library page, select to view the files by file type or language.

Choose which download category you want to further explore from the download section.

To download a file, just click on the Download button beside the file you want.

If you wish to know more about the file before you download, simply click on the filename to see a preview of the file along with some information about it.

There are two types of downloads available for your Little Math:
Downloads by File Type

These are files in English that are classified into presets and media sets.
Downloads by Language

These are presets and media sets that are sorted by language.
Alternatively, you can go directly to the BrillKids File Library to download files.