1. Go to the BrillKids Forum.
2. Sign in to your forum account using your email address and your password.
3. Go to the Affiliate Program page by one of the following methods:
a. Under the My Profile section at the top left of the BrillKids Forum screen, click on the Refer a Friend link, or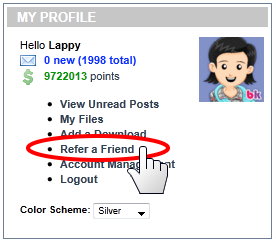 b. Place your cursor over the Account link at the top right of the page and click on the Affiliate Program link.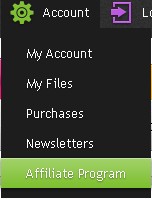 4. Place your cursor over Affiliate Program on the top navigation bar and click on Promotional Tools.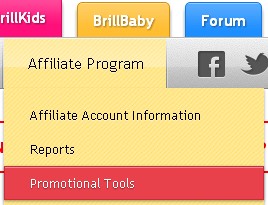 5. Click on the Website Banners & Ads tab in the upper part of the page.

6. Select the product you want to promote and the shape for your affiliate banner. Then, select the banner you want to show on your website or blog. When you finish the selection, the code for your banner will be shown inside the text box located at the bottom of the page. Copy and paste the code on your website or blog.