TeamViewer is a software for remote control, desktop sharing, online meetings, web conferencing and file transfer between computers. A member of BrillKids Support may ask you to install this software in order to remotely access your computer to provide fixes and troubleshooting for you.
How to install TeamViewer
1. Download the TeamViewer installer to Desktop.
http://www.teamviewer.com/download/TeamViewer_Setup.exe
2. Once the download is complete, double-click the installer.

3. In the TeamViewer Setup window, select Install, then click Next and follow the prompts to install the software.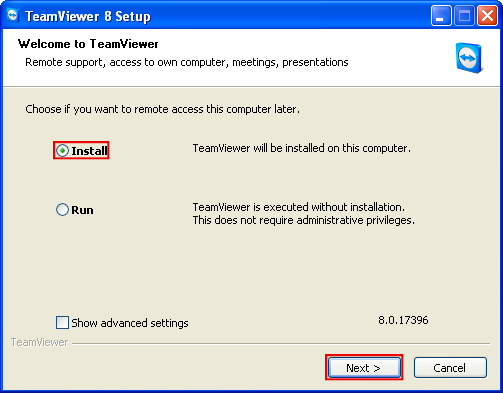 4. In the Environment screen, when asked how you want to use TeamViewer, choose personal / non-commercial use and click NEXT.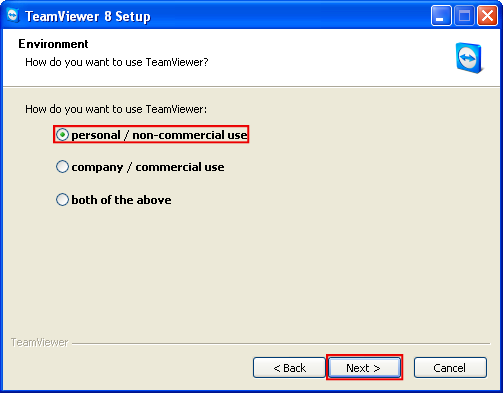 5. In the License Agreement screen, check the boxes for I accept the terms of the License Agreement and I agree that I will only use TeamViewer for non-commercial and private use, then click Next.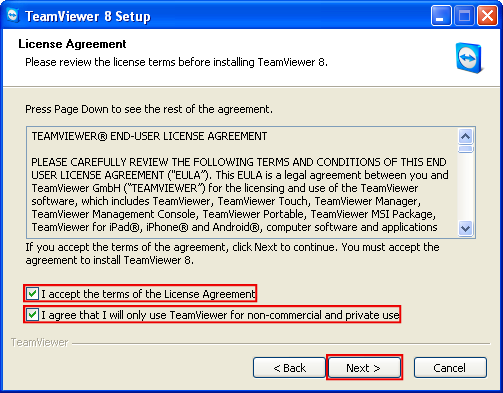 6. In the Choose Installation Type screen, choose No (default), then click Finish to start installing TeamViewer.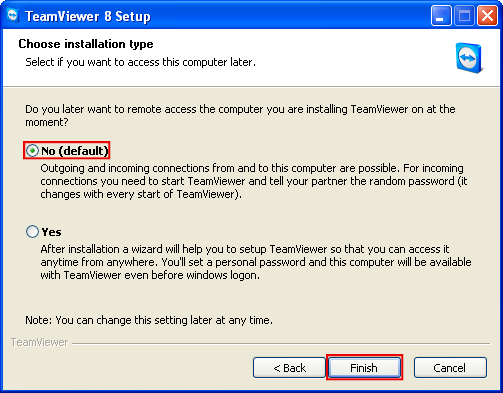 After the installation is completed, TeamViewer will open up automatically. You will see your TeamViewer ID and password under Allow Remote Control on the left side of the TeamViewer screen.