You can post a review for Little Reader Touch (LRT) at the App Store in two ways:
1. Click on the "Rate it in AppStore" button in your Little Reader Touch Settings window
Open Little Reader Touch
In the Home screen, click on the cog button at the top left corner
In the Settings window, find the "Rate it in AppStore" button and click on it (the AppStore review page for Little Reader Touch will open)
Type in your review and assign a rating for the app, and post your review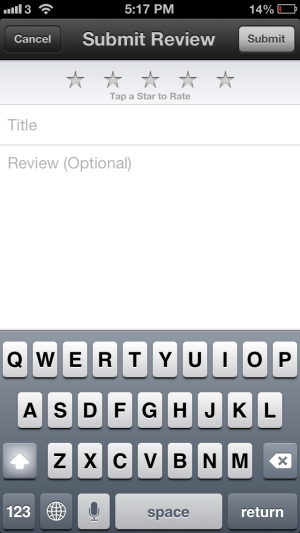 2. Find the Little Reader Touch page in the AppStore
Open the App Store on your device (or open iTunes > iTunes Store on your PC or Mac)
Search for "Little Reader Touch" and click on the app icon (not the download / buy button)
Click on "Reviews"
Click on "Write a Review" and complete the form, then post your review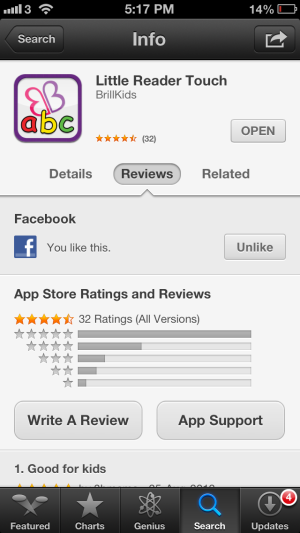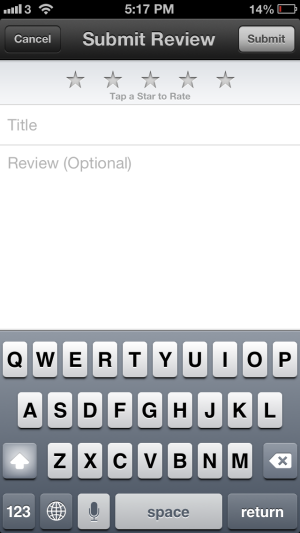 NOTE: When posting reviews for any other app, you can follow method #2.